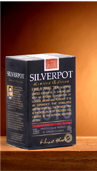 W
elcome! It is a pleasure to share with you our passion for good tea.
Born of a cherished heritage dating back to 1879, we are a vibrant organization with an understanding of tea honed over five generations.
Based at Kolkata, we operate in all the major Indian tea auction centres, to offer a wide selection of the finest teas produced in the world. This, together with our modern production facility, perfectly complements the exceptional product knowledge and unique expertise of our tea tasters.
The Ghose family built their business around their love for tea, and infused it with a passionate commitment to quality. It's not hard to see why our clients comprise of some of the well known and highly respected tea companies internationally.
Thank you for visiting our world of tea – we feel privileged to have you with us.